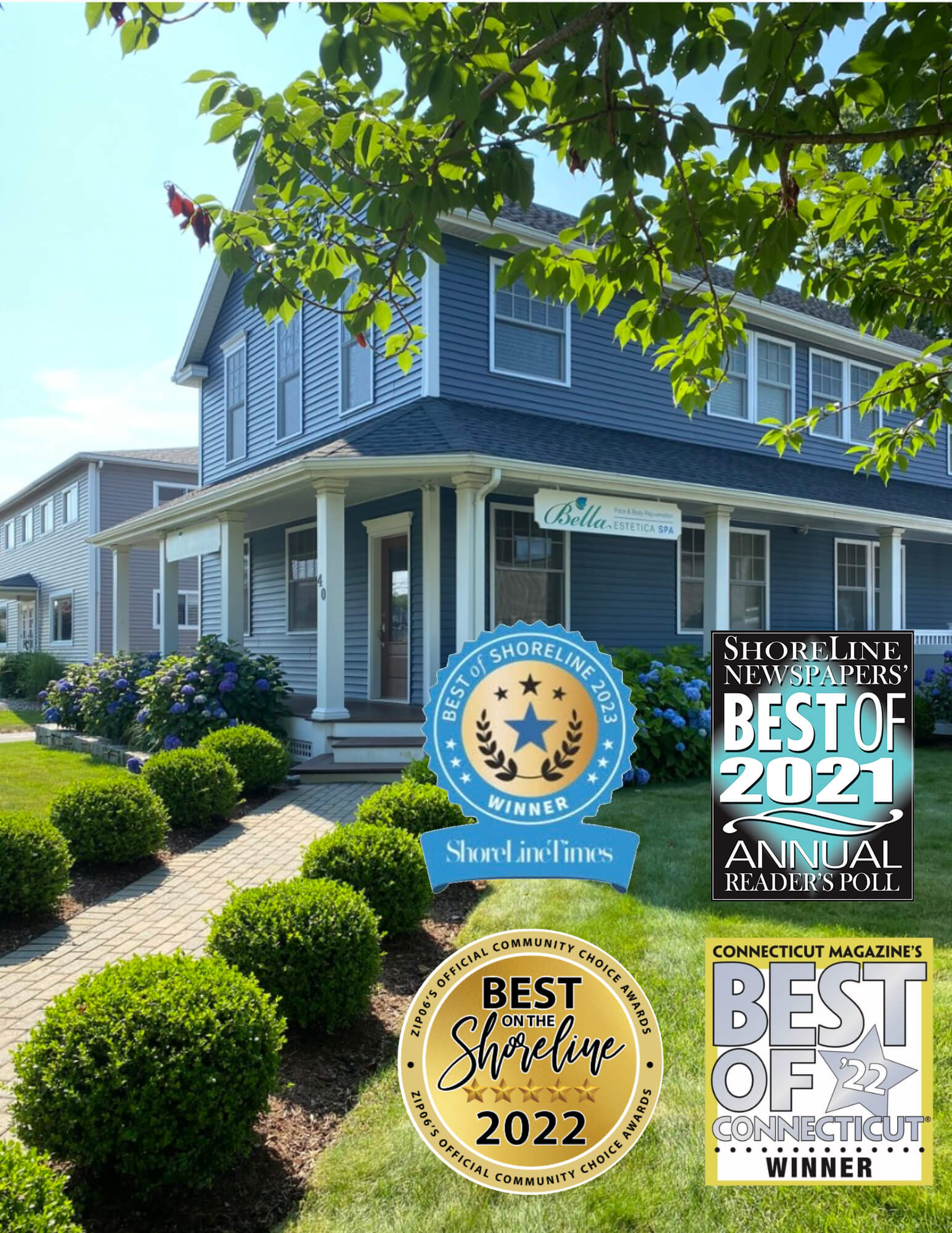 About Us
Welcome To Bella Estetica
Spa & Body Sculpting!
Welcome to Bella Estetica, your haven of relaxation and rejuvenation nestled in the enchanting town of Old Saybrook, Connecticut. We take great pride in offering various innovative facial services and body treatments, meticulous waxing and lash services, and body contouring treatments that will transform the way you look and feel. But there's so much more to us than that! We use state-of-the-art equipment, result-driven products and techniques, and provide top-notch customized services.
At Bella Estetica, we believe in creating an atmosphere where everyone feels at home. You'll be greeted with warm smiles and genuine hospitality as soon as you enter our doors. We want you to feel like part of our family, where you can unwind and let the stresses of the outside world melt away.
Our team of dedicated professionals boasts decades of experience, ensuring that you're in the most capable hands. We have honed our skills and techniques to perfection, so you can trust us to deliver exceptional results. Whether you're seeking a radiant, glowing complexion, a few hours of pure pampering, or expert advice on achieving your nutritional goals, our knowledgeable staff is here to guide you every step of the way.
We understand that each person is unique, with their own set of needs and concerns. That's why we make it a priority to listen attentively and truly understand your goals. Embrace your beauty at Bella Estetica as we tailor our services to meet your specific requirements and ensure that your experience is personalized just for you. We want you to leave our spa feeling rejuvenated, uplifted, and revitalized, ready to take on the world with newfound confidence.
Comfort and satisfaction are our top priorities. Step into a sanctuary where expertise meets warmth and where you're not just a client, but a cherished member of our extended family. We can't wait to welcome you and embark on this beauty, wellness, and self-care journey together.
To reserve an appointment or for more information about our services, please call us at 860.661.6451.